We invite you to join us for our Year 6 Open Evening being held on
Thursday 14th September 2023, 4-8.00pm.
Please come and look around our school, meet our students, experience live lessons and talk to staff. We will be delighted to see you!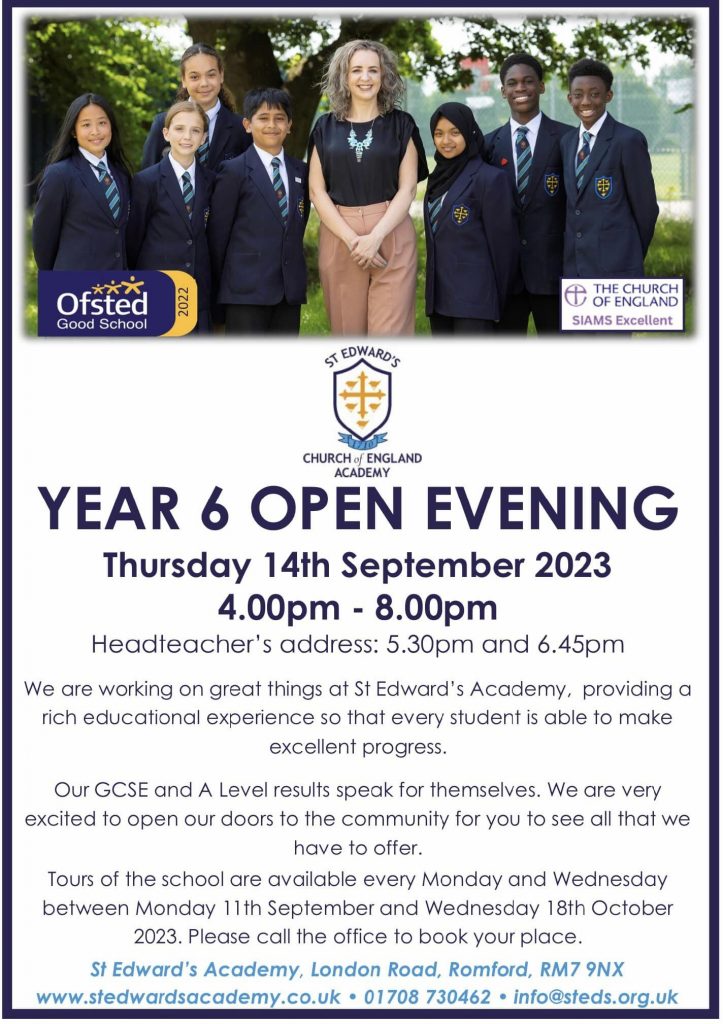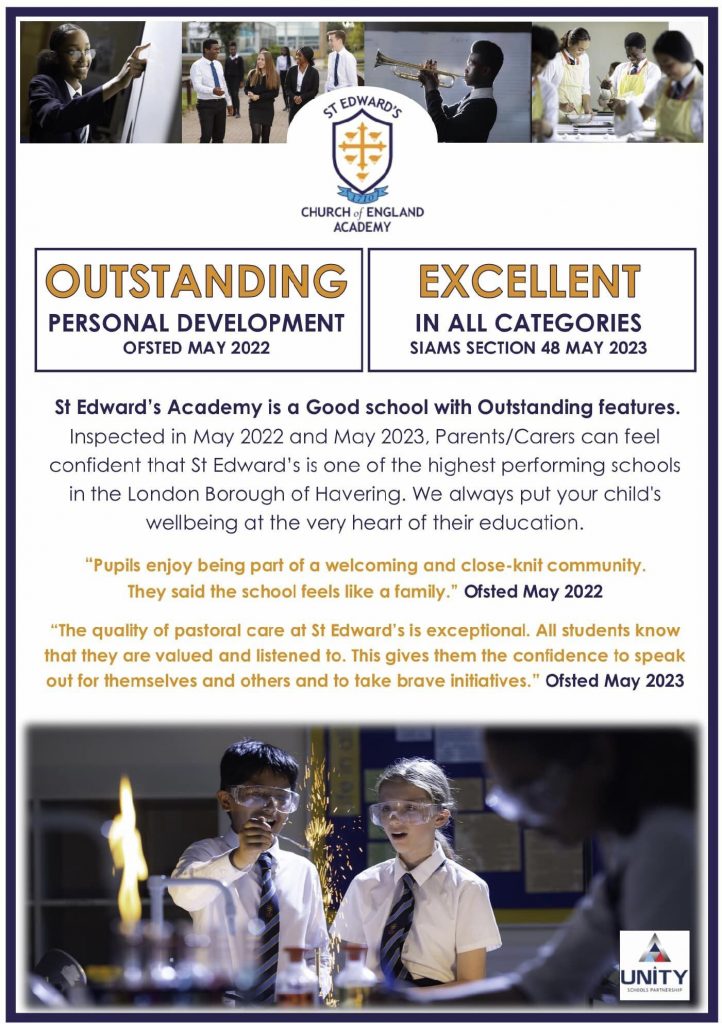 Tours of School
Monday and Wednesday Mornings
We would like to welcome you to our school.
The school were visited by Ofsted on 17/18 May 2022 and the outcome was a Good with Outstanding features grading which we were delighted to receive!
We are offering tours around our wonderful school – Please do come along!
Please call our reception who will be happy to book you in.
01708 730462.

Monday 31st January 2022
Years 7 & 8
08:0-10:00
A workshop for Years 7 & and 8 to transform, motivate and inspire students in succeeding in their exams and the goals they have for their lives.
Please see letter regarding an update to facecoverings guidelines from Ms Hassan, Headteacher. PRESS HERE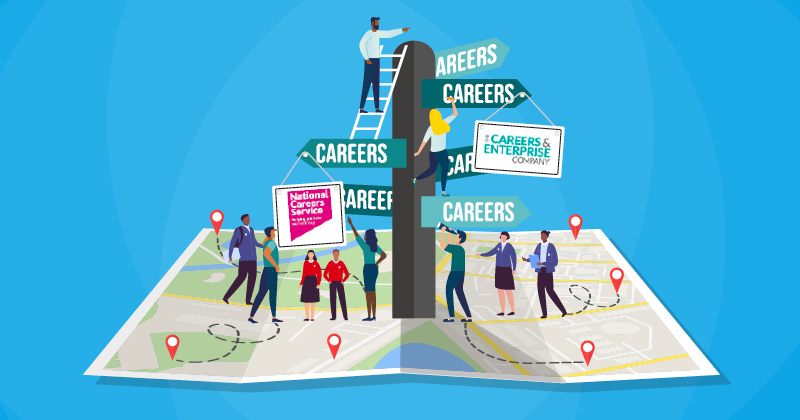 We are delighted that St Edward's have been chosen as a boroughwide example of excellent practice in Careers and Education Guidance. At the Havering Headteachers' Meeting of 20th January 2022, our outstanding Careers curriculum and practice was shared boroughwide. Thanks to the Local London Careers Hub (East) for recognising our successes and sharing our work.